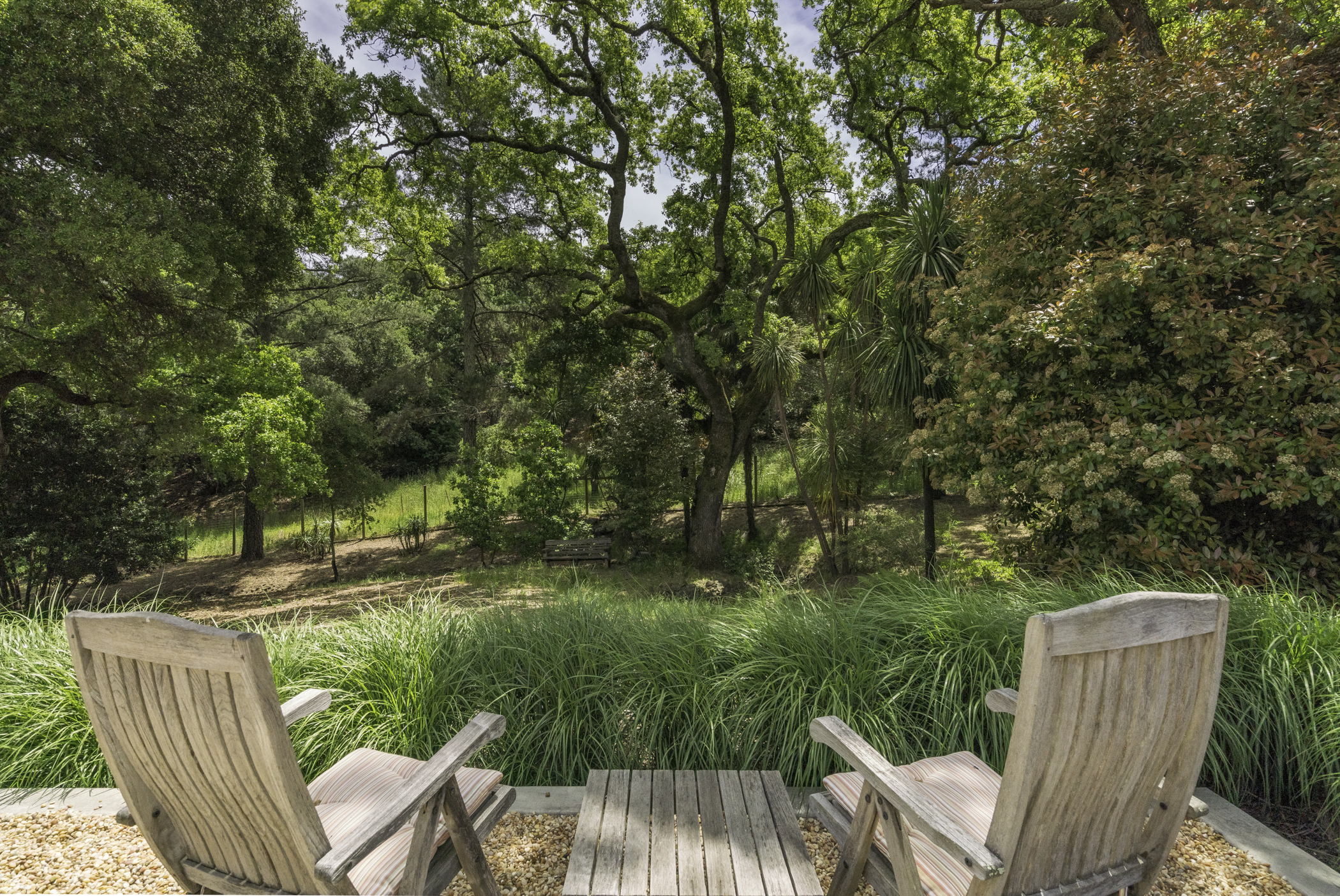 18925 Prospect Drive | Sonoma
Details: Approx. 5.2 scenic acres I Diamond A Neighborhood I Wine Cellar | Patios & Decks | Approx. 2,720 sqft | 4BD & 3BA
Listing price: $1,895,000
Idyllic offering, consisting of two separate legal parcels totaling 5.2 scenic acres in the coveted Diamond A. Gorgeous Heritage Oaks, Olive, and Citrus Trees anchor the landscape around the remodeled 2,720 sq. ft. residence. Perfectly sited to maximize light exposure home is 4 bedrooms, 3 full baths on one level. Patios and Decks off of the Kitchen/Great Room and Dining/Living Room make the residence perfect for indoor/outdoor living and entertaining.
Privacy, greenery and tranquility
Set on just over five acres, the property is designed to keep the world at arm's length. The house is set back almost 200 feet from the street and the street, but a block long, sees very few cars. Those that pass are rarely heard. What you do hear, is the clucking of wild turkeys and the rustling of deer.
The driveway is lined with 14 Maple trees — verdant in the Summer, riotous in the Fall and dramatic when uplit at night, even in the dead of winter.
The rear of the property has several 100 year-old Live and Valley Oak trees. They provide shade for residents and habitat for squirrels, woodpeckers and the occasional owl. Laurel, bay, madrone and pine trees grow far and near. And with the rains, a winter creek comes to life and winds along the southernmost boundary.